PESTAWARE
An upsurge in ticks could follow a long hot summer, according to experts at national trade body, British Pest Control Association (BPCA).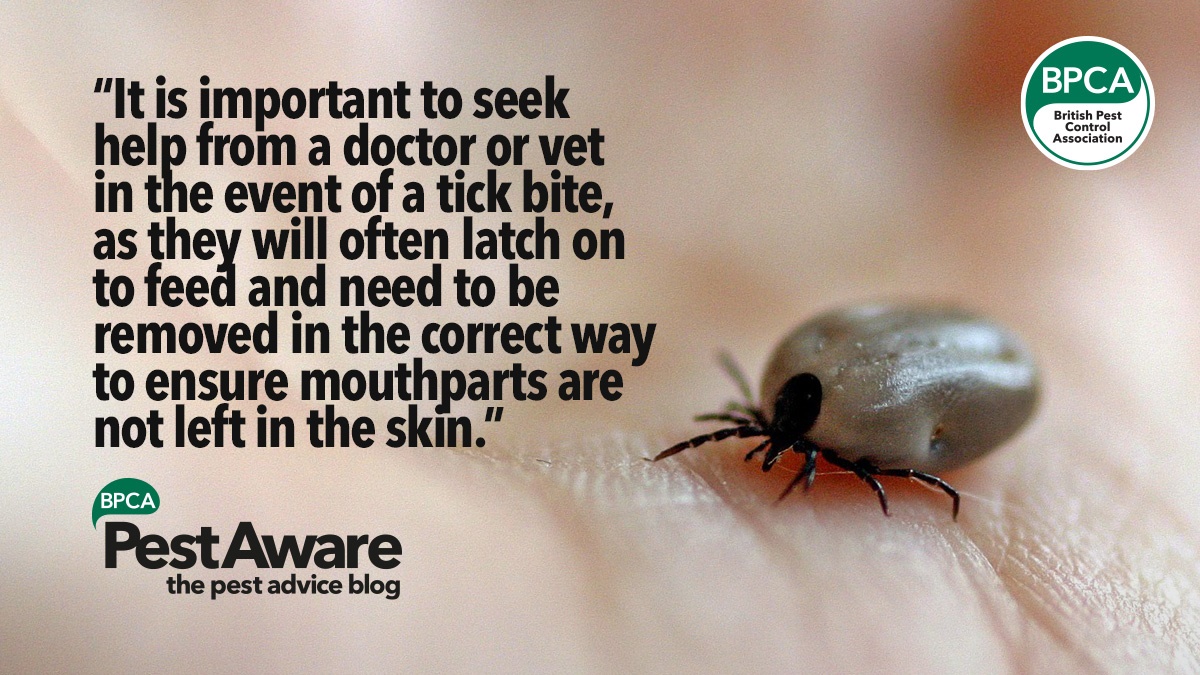 Ticks, which are implicated in the spread of Lyme disease, can be inadvertently picked up in long grass in infested areas.
Pest professionals can help in the rare instance there's an infestation of ticks in a home, but people or pets who have been bitten by a tick should consult a doctor or vet to get it removed.
John Horsley, Technical Officer at BPCA said: "While infestations are uncommon, ticks – invertebrates that rely on vertebrate blood as a food source – can be brought into your home by people and pets.
"They can be picked up by people who have walked through long grass in an infested area, as well as by pets including cats, dogs and other domestic animals.
"It is important to seek help from a doctor or vet in the event of a tick bite, as they will often latch on to feed and need to be removed in the correct way to ensure mouthparts are not left in the skin."
Preventing ticks coming into a home is difficult, but thorough housekeeping, regular vacuum cleaning and giving pets a thorough check over after walks are vital when dealing with an infestation. The ticks will feel like a small skin tag on the skin at first, but will grow in size as they feed.
You should also maintain your garden by keeping it clear of debris and keeping the grass cut short.
"Ticks are implicated in the spread of Lyme disease, so a bite should be checked by a doctor, especially if a rash appears at the site of the bite."
You can learn more about Lyme Disease and how to support people fighting the disease on the Lyme Disease UK website.