Asian hornet sighting in Northumberland
PestWatch
National Bee Unit (NBU) has reported a credible sighting of an invasive Asian hornet in a vegetable delivery in the north of England.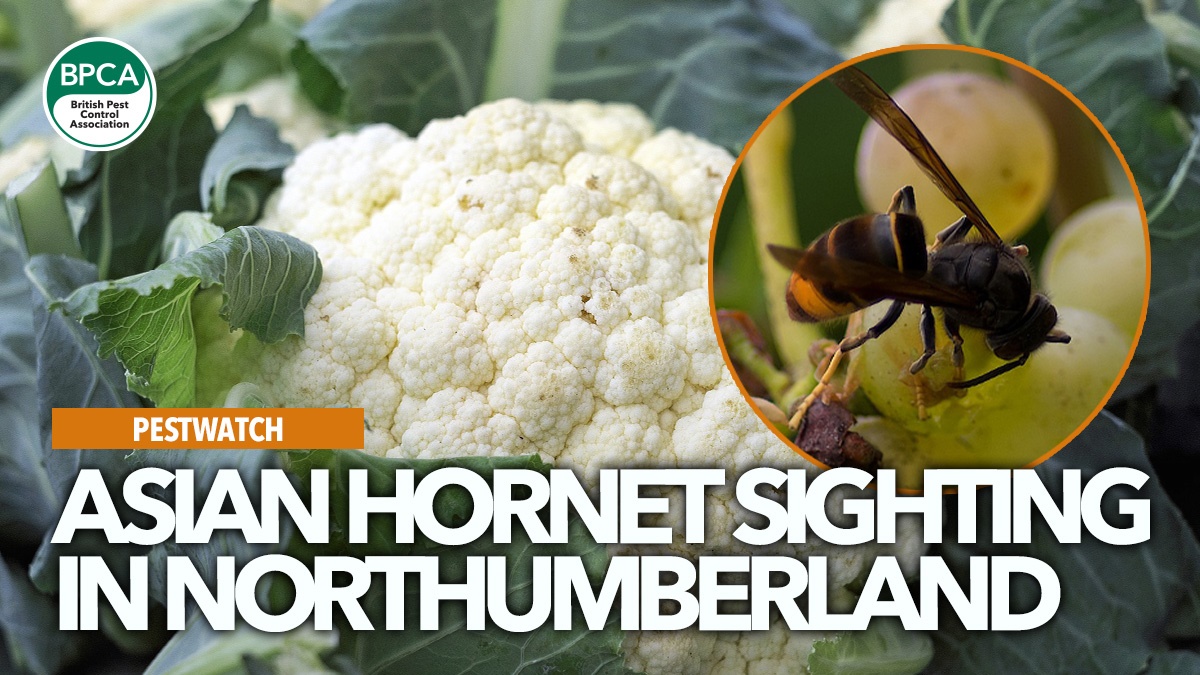 On Wednesday 5 April, NBU received a "credible triaged report" of an Asian hornet discovered inside a cauliflower within a weekly vegetable delivery in Northumberland, approximately 20 miles north of Newcastle upon Tyne.
The NBU reportedly responded and a bee inspector collected the hornet later the same day for analysis.
NBU have commented:
"This was a single hornet incursion and follow up activities will take place to raise risk awareness with the producer/distributor/seller."
The cauliflower was produced in France, where they've been having issues with invasive Asian hornets since around 2004/05.
As of 2019 they can be found throughout most of France, as well as Belgium, Spain and Portugal.
NBU encourage members of the public, beekeepers and professional pest managers to remain vigilant for the signs of Asian hornets, particularly near ivy in full flower, which is attractive to the species.
Please report sightings of Vespa velutina using the 'Asian Hornet Watch' app for iPhone and Android, or the online reporting form.