BPCA Chief Exec Ian Andrew will give evidence as a witness on behalf of the pest management industry in front of the Rural Affairs and Islands Committee in the Scottish parliament.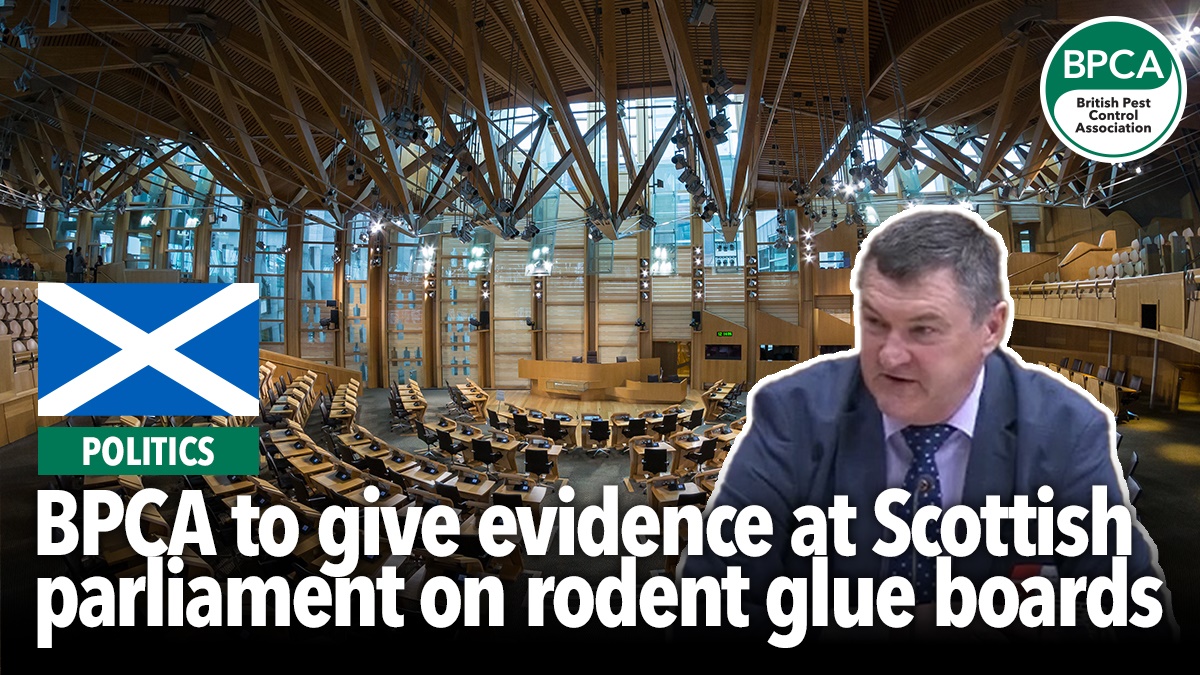 BPCA has been invited to answer questions regarding our concerns about the Wildlife Management and Muirburn (Scotland) Bill which, if passed, will see rodent glue boards banned in Scotland.
Ian will give his evidence on Wednesday, 14 June 2023.
Ian said:
"We have been lobbying the Scottish government to have them include a licensing scheme for professionals in their Bill, similar to the provision in the Glue Traps (Offences) Act 2022 that we secured in England.
"While we'd be happy to see the general public banned from using or buying glue boards, pest professionals have no alternative tool in their kits to protect vulnerable people and vital infrastructure when speed is essential".
Back in November 2022, Ian gave evidence at the Welsh Parliament regarding rodent glue traps.