The Wildlife Management and Muirburn (Scotland) Bill has been published, which includes legislation banning the use and purchase of glue traps.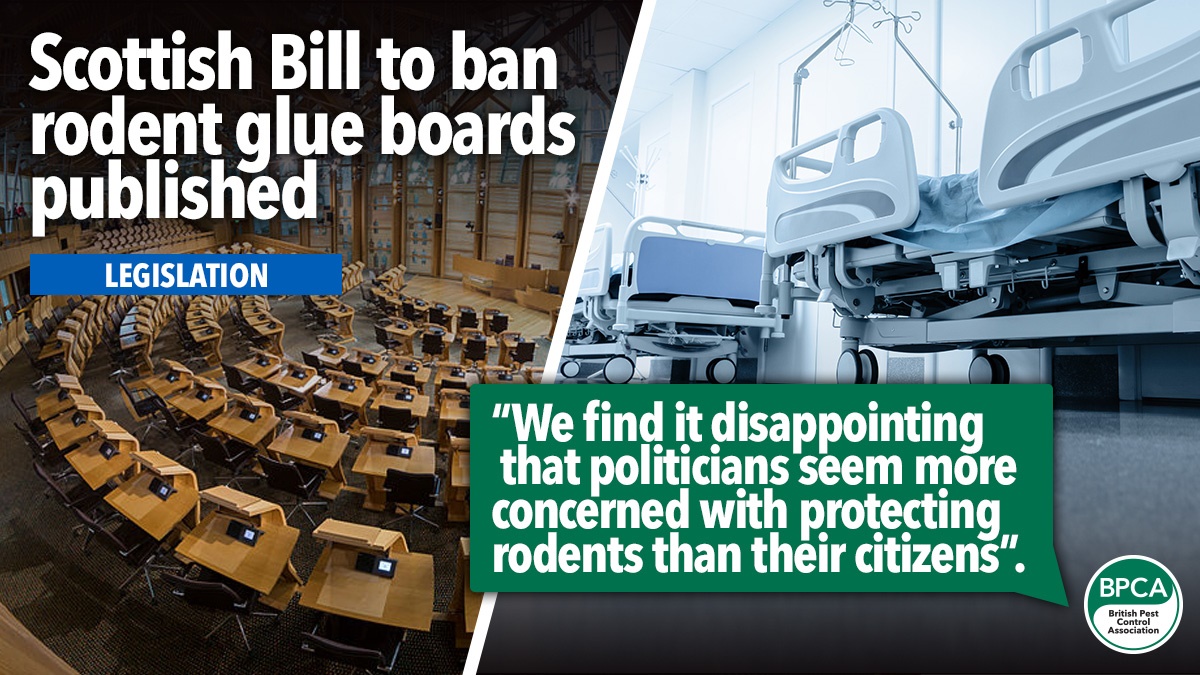 Despite BPCA's efforts to influence legislators, the Bill's current form contains no exemptions for pest professionals.
The Bill (as introduced) includes fines of up to £40,000 and up to 12-month prison sentences for anyone using or purchasing rodent glue boards.
BPCA successfully campaigned to include a licensing scheme for pest professionals in similar legislation in England. However, efforts to secure a similar victory in Scotland and Wales so far have been largely unsuccessful.
BPCA Chief Executive, Ian Andrew, said:
"Scottish and Welsh governments presented the ban of rodent glue boards as a forgone conclusion before they even went out for consultation, so it's no great surprise that this Bill also ignores our concerns".
"We find it disappointing that politicians seem more concerned with protecting rodents than their citizens.

Ian Andrew, British Pest Control Association
He continued:
"The legitimate and tangible public health concerns we've raised have been repeatedly ignored or refuted with flawed and inaccurate evidence."
"We still have time to influence both the Welsh and Scottish Bills, and we'll do everything in our power to ensure public health isn't diminished in the name of animal welfare.
"Animal welfare concerns could be tackled by better enforcement of existing laws and banning glue boards for untrained users."
BPCA has consistently argued that banning rodent glue boards from the general public would ensure pest professionals can continue protecting their clients while protecting non-target species and reducing rodent suffering.
YOUR SUPPORT
Are you a pest management technician or business owner working in Scotland or Wales? We need your glue board case studies. Tell us:
Where you used a rodent glue board (eg a large bakery in Aberdeenshire)
Why glue boards were the most appropriate treatment option
The potential consequences of the infestation going untreated.
Send them to hello@bpca.org.uk